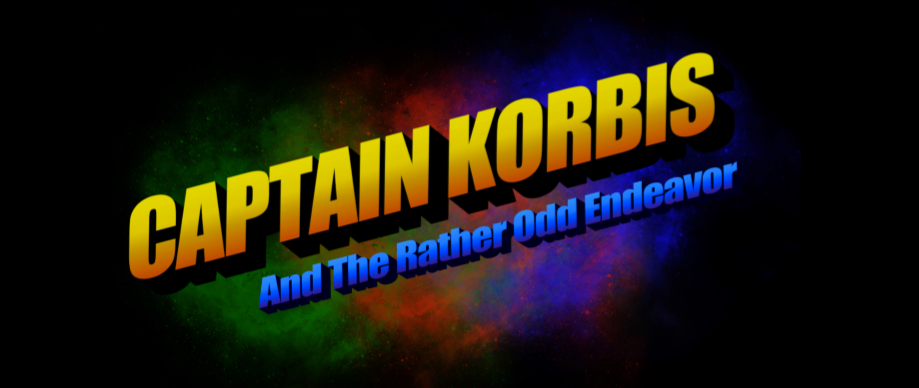 CAPTAIN KORBIS:And The Rather Odd Endeavor
Join Captain Korbis as he platforms his way into a secret and dangerous facility to rescue a princess he met on Findr (Alien Tinder). Korbis will encounter a whole matter of Odd events and life forms along the way. He may even take a detour into a bizarre mini adventure (there's quite a few) This game is fun, weird, and hopefully pleasantly surprising. The game will be challenging at times, but rewarding. I placed lots of saves along the way, and tried to make sure there was multiple things to enjoy in each level. The game was a bit of a Jam type project, made in a month, and packed with things that made me happy, i hope it makes you happy too!
CONTROLS:
ARROWS FOR MOVEMENT
X to JUMP
C to Dash
SHIFT or TAB-When instructed to do things like talk to some goop in a Peanut Butter Jar
Credits and special thanks:
@TheWakingCloak, @Neipo, Corvos , @anIdeaGuy / Rediscover, @Kyle_Toom/ @MessanInABottle, @LtFarian, @Aw0_aj,
Martha Stewart for all her support.
Intended Force Kevin MacLeod (incompetech.com)
Licensed under Creative Commons: By Attribution 3.0 License
http://creativecommons.org/licenses/by/3.0/
Sandywifey31S https://www.allrecipes.com/recipe/68436/vegan-brownies/

All the lovely people i spoofed.
Toast.
CURRENT BUGS WE ARE AWARE OF:
MAP 66 UNAVAILABLE GLITCH
Download
Click download now to get access to the following files:
Platformer PUBLIC.rar
76 MB